2012: What's the 'real' truth?
Posted on May 28, 2014
by Cosmic Convergence
Preeminent Astronomer Whose Predictions Always Came True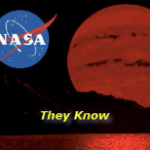 We live in a time when common sense has become quite rare. Likewise, the voice of reason has fled humankind. For these reasons the following essay will be quite difficult for many to understand or believe or imbibe.
CONTEMPLATION:
If you were running the world during these tumultuous times, and you knew that events were on the horizon which would forever alter the entire planetary civilization, would you use the global mainstream media to tell everyone?
If those earth-shattering events were as unstoppable as they were fateful, would you disseminate this information?
If your answer is "Yes", what will the 7 billion plus people who reside on Planet Earth do the next day? That is, after you tell them that their world is about to come to an end.
Will they still go…
View original post 7,636 more words